Fluffy Vegan Pronuts (Protein Donuts)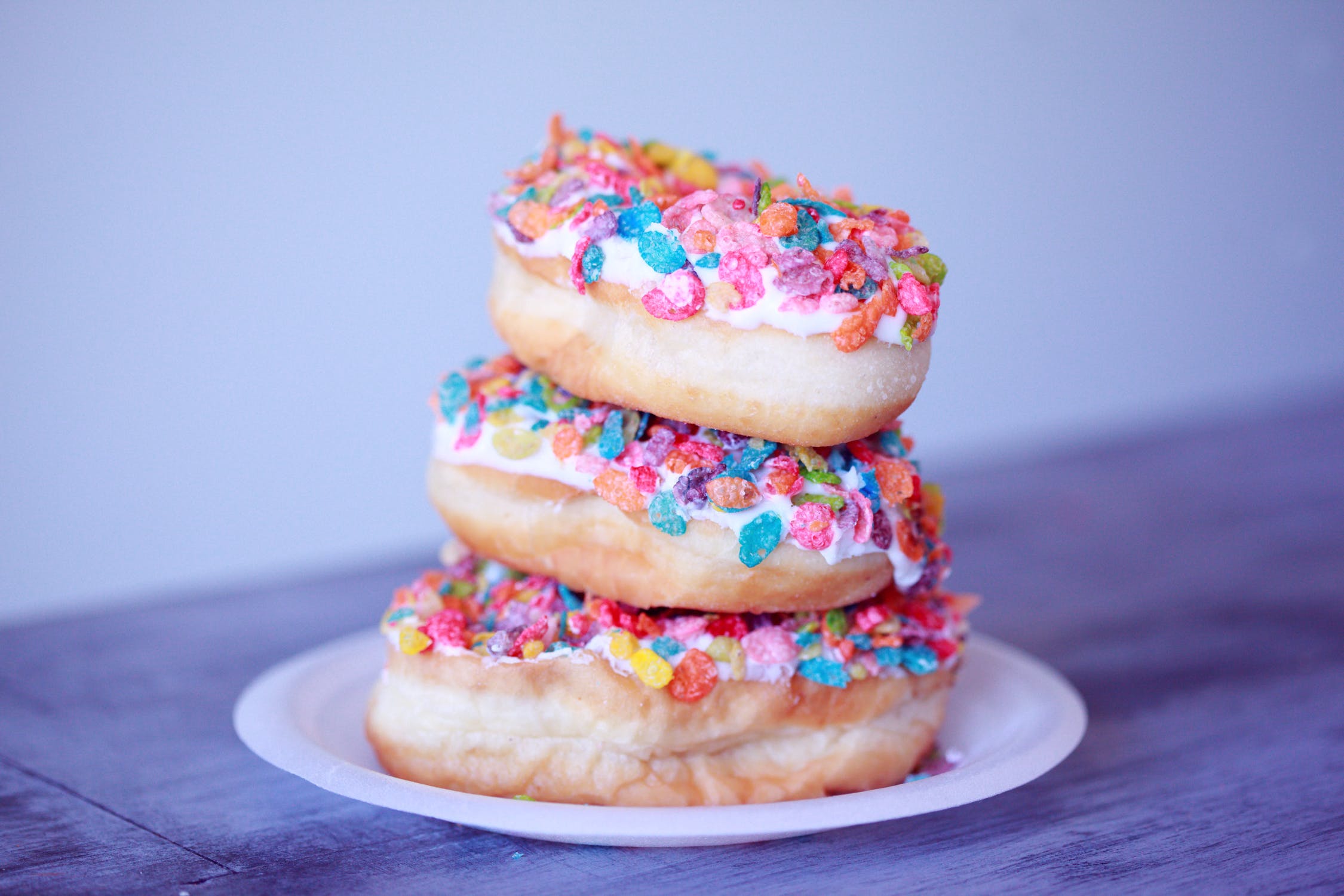 We're back just in time to make your mid-week snack time fun again! Get your fluffy donut fix with a side of ethics and your favourite Ultimate Plant Protein by b Raw.
Say goodbye to those processed donuts full of sugar and trans fats. With this vegan pronuts recipe, you'll enjoy a low sugar treat that helps you reach your protein goals. Though we mention the Ultimate Plant Protein by b Raw - Vanilla flavour in this recipe, feel free to experiment with different flavours to mix it up!
INGREDIENTS
Donut:
1/4 cup of Ultimate Plant Protein by b Raw - Vanilla flavour
1.5 cups self-rising flour
1 cup of unsweetened almond or coconut milk
3/4 cup of erythritol
1/4 cup of peanut oil or coconut oil (melted)
1 teaspoon vanilla extract
Donut coating:
1/3-1/2 cup sugar-free icing mix
1 tablespoon

unsweetened almond or coconut milk

Sprinkles or add on of choice
METHOD
1. Preheat your oven to 180 degrees Celsius
2. Lightly coat a donut tray with coconut oil spray
3. Mix the dry donut ingredients in a bowl and the wet ingredient in a separate bowl
4. Blend the wet and dry mixes together. If the mixture is too dry, add more milk.
5. Pipe the donut batter evenly into the tray using either a piping bag or a ziplock bag 
6. Bake for approximately 10 minutes
7. Remove the pronuts from the oven and leave to cool
8. Mix the glaze ingredients (apart from sprinkles) together and dip the pronuts in them to coat.
9. Add on your sprinkles!