Easy Vegan Xmas Trifle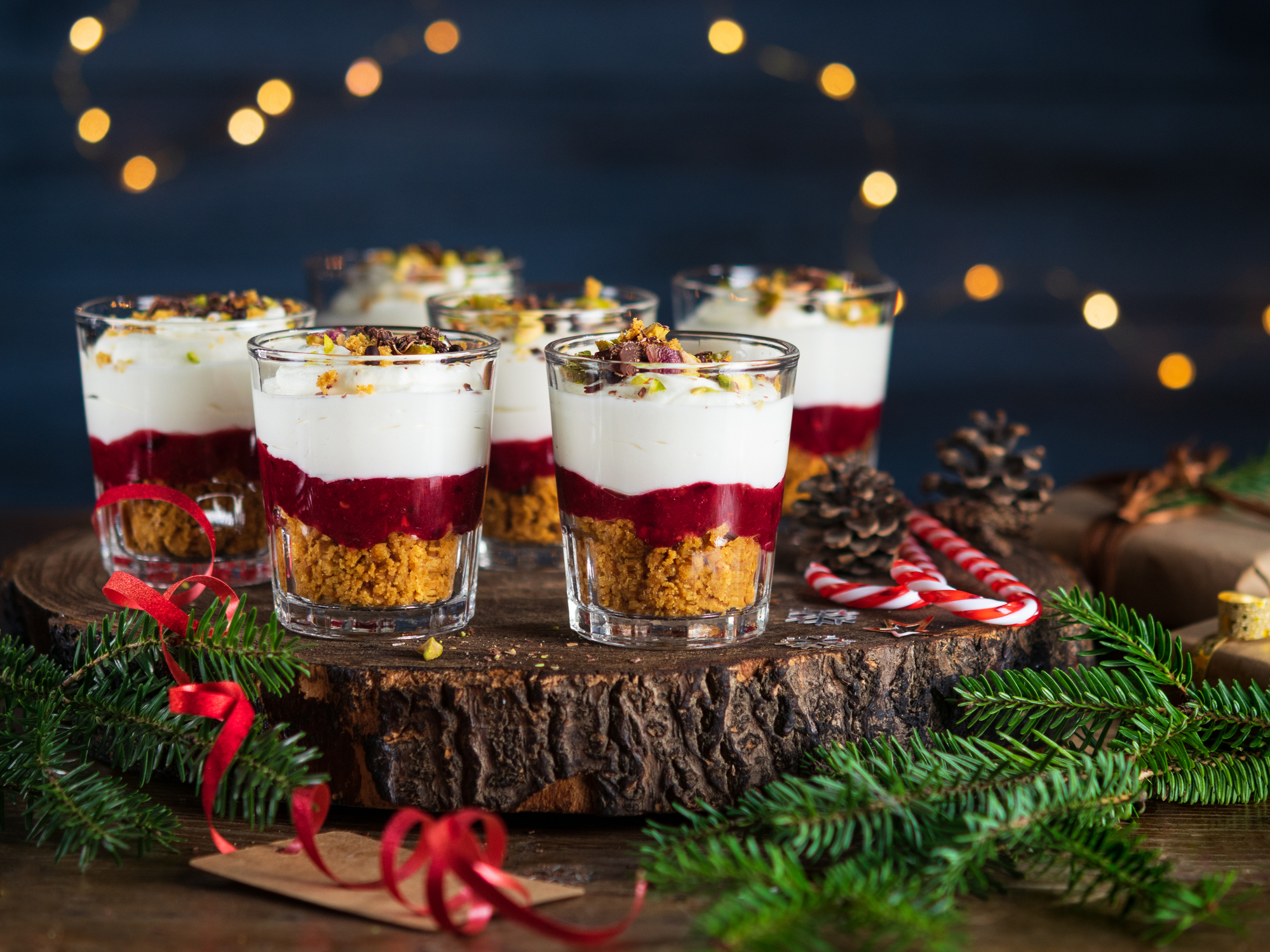 This easy vegan Xmas trifle recipe is so easy to make and is calorie-friendly too! You can still enjoy delicious treats these holidays without fear of undoing all of your hard work. This recipe makes 6 serves - enjoy as yummy meal prep or even better, share with your loved ones!
INGREDIENTS
Protein crème: 2 serves of Ultimate Plant Protein - Vanilla in 400ml almond milk

Red fruits sauce: 2 cups of frozen berries + 2.5 tablespoons Xylitol

Cookie crumble: 1 packet Cookie Mix by Macro Mike - White Choc Chip (crumbled)
OPTIONAL TOPPINGS
METHOD
1. Make the cookie mix as per the instructions.
2. Dive the cookie crumble into 6 glasses. Save some for the topping if you desire!
3. To make the red fruits sauce, place the two ingredients in a small saucepan and heat on low, stirring occasionally.
4. Once the berries have thawed, increase the heat to medium setting and mash with a wooden spoon, stirring until it simmers.
5. Pour the sauce over the cookie crumble.
6. Let the mixture cool before adding the next layer.
7. While it cools, make the protein crème with the Ultimate Plant Protein as per the instructions.
8. To finish the trifle, spoon the protein crème on top of the red fruits sauce
9. If you desire, add the optional toppings!